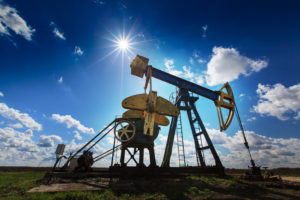 Mesa Petroleum Partners L.P. v. Baytech, et al. has been named to The National Law Journal's Verdicts Hall of Fame as the country's largest energy and natural resources verdict from 2016-2020, as reported by VerdictSearch.
The more than $145 million verdict, delivered in November 2016, was one of the largest in the nation that year. Chrysta Castañeda, founding partner of The Castañeda Firm, was lead counsel to Mesa Petroleum Partners and legendary Texas oilman T. Boone Pickens.
The case involved contracts that Mesa signed with three other companies in 2007 that required them to offer Mesa a 15 percent stake in any new oil and gas assets they acquired in the Delaware Basin.
Instead, as Ms. Castañeda explained to jurors, Mr. Pickens and Mesa were wrongly shut out of lucrative acquisitions by the other companies in violation of the contracts. After a three-week trial in Pecos, Texas, Baytech LLP and Delaware Basin Resources LLC, both of Midland, Texas, and Dallas' J. Cleo Thompson were found liable for over $145 million.
Ultimately, this case would become Pickens' final – and most monumental – trial before his death in 2019.
"Chrysta doesn't shy away from a challenge, and the Mesa case was no exception," said The Castañeda Firm partner Britta Stanton. "What was initially expected to be a routine contract matter turned into career-defining verdict, all because her intuition and experience told her to keep digging deeper and fighting for her client."
Ms. Castañeda and her writing partner, Loren Steffy, chronicled the case and her relationship with Pickens in The Last Trial of T. Boone Pickens, which was a 2021 Independent Book Publishers Association Benjamin Franklin Award silver medalist.
In 2016, The NLJ named the Mesa verdict a top 100 verdict of the year. Two years later, she was named to the publication's Elite Trial Lawyers list and was selected as a "Trailblazer" in 2020. In 2019, the verdict was named to Texas Lawyer's Texas Verdicts Hall of Fame, which recognized the Lone Star State's largest verdicts from 2014-2018, as reported by VerdictSearch.
Ms. Castañeda has also been recognized this year by D Magazine's Best Lawyers in Dallas, Super Lawyers, and Best Lawyers in America.