CHRYSTA CASTAÑEDA
Chrysta Castañeda is a go-to lawyer for high-stakes litigation in the energy industry and beyond. She is an engineer with a deep understanding of energy operations, finance and markets, as well as a sought-after speaker and author on energy issues and litigation matters. With more than 25 years' experience, she has built a solid reputation for adeptly handling technical litigation, often serving as lead trial counsel in high-profile disputes of media interest.
Her win for T. Boone Pickens' Mesa Petroleum Partners was recognized as the 12th largest verdict in 2016 in the nation by The National Law Journal and earned her a spot as one of the NLJ's Elite Trial Lawyers of 2018, as well as induction into Texas Lawyer's Texas Verdicts Hall of Fame. Following this series of high-profile recognitions, Chrysta was inducted as a fellow of the Texas Bar Foundation in the beginning of 2020. She was also namned a "Trailblazer" by The National Law Journal.
She is also the co-author of The Last Trial of T. Boone Pickens, which recounts the events leading up to, and the trial of, the Mesa lawsuit.
Chrysta developed her reputation and commitment to excellence from practicing for more than two decades at top firms worldwide. Since founding the Castañeda Firm, Chrysta has prioritized delivering the quality of representation found in large law firms in a personalized way. Chrysta and her team strive to out-prepare the opposition, from investigation through trial.
Chrysta not only has more than two decades of experience litigating energy and oil and gas matters, but also holds a degree in engineering. Her technical training, in combination with her experience in crisis communications, frequently proves invaluable to clients, enabling her to effectively explain complex scientific concepts to judges and juries.
Clients value Chrysta's strength and tenacity. As she puts it, "We take pride in having both the knowledge and experience clients require, as well as the tenacity and creativity to craft winning strategies. We aim to prepare so thoroughly that we can adapt without hesitation to changing dynamics at trial or in discovery. I want our clients to feel confident and assured when The Castañeda Firm is on their case."
Outside of the oil and gas and energy industries, Chrysta has extensive experience in commercial litigation, trade secrets, products liability, pharmaceutical, medical device, and toxic tort litigation. In 2020, she was the Democratic nominee for the Texas Railroad Commission.
Admissions & Memberships
Admitted to Texas Bar, November 1991
Admitted to all Texas federal courts and the Fifth Circuit
Products Liability Advisory Council, Sustaining Member 2003-2010
The Oil, Gas and Energy Resources Law Section of the State Bar of Texas, Council, 2021
Dallas Bar Association, Member – Judiciary, Bench Bar, Media Relations and Courthouse Committees
Dallas Bar Foundation, Member
Texas Bar Foundation, Fellow
Texas Women's Foundation, Board of Directors
Kansas State University School of Engineering, Advisory Board
Ignite Texas, Former Board Chair
Presentations
Speaker, Advanced Oil, Gas and Energy Resources Law Course, "The ERCOT Grid and Winter Storm URI: What Happened, the Litigation Impact and What's Next," September 2021
Speaker, 36th Annual Review of Oil and Gas Law, Dallas Bar Association Energy Law Section, "The ERCOT Grid Failure: What Happened, Where Are We Now, and What's Next," August 2021
Keynote, Texas Energy Council Annual Symposium, September 2020
Panelist, "Stranded Assets and Stranded Liabilities in Oil and Gas," Reuters, September 2020
Featured Speaker, Houston Petroleum Club, March 29, 2021
Education
SMU Dedman School of Law, J.D. cum laude, 1991
Southwestern Law Journal, Special Edition Editor
Order of the Coif
Kansas State University, B.S. Industrial Engineering, 1985
Harvard College, Applied Math major, 1981-1983
Awards
Texas Super Lawyers™, published by Thomson Reuters, 2012, 2018-Present
The Best Lawyers in America, Oil & Gas Law, published by Best Lawyers, 2021-Present
The Best Lawyers in America, Commercial Litigation, published by Best Lawyers, 2024
Verdicts Hall of Fame, The National Law Journal, 2021
2021 Trailblazer Award, The National Law Journal, 2020
Texas Verdicts Hall of Fame, Texas Lawyer, 2019
Women in Business Award, Dallas Business Journal, 2019
Elite Trial Lawyers award, The National Law Journal, 2018
Best Lawyers in Dallas, D Magazine, 2018-2019, 2021-2023
12th Largest U.S. Verdict in 2016, TopVerdict.com
Largest Texas Breach of Contract Verdict in 2016, Texas Lawyer
Texas Lawyer's Women in Energy Award, The Texas Lawyer, 2016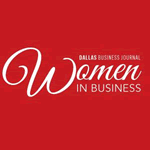 Reported Decisions and Publications
In re Mesa Petroleum Partners LP, 583 S.W.3d 153, 2017 WL 5185191 (Tex. App — El Paso 2017) (orig. proceeding)
Phillips Petroleum Co. v. Yarbrough, 405 S.W.3d 96 2012 WL 195608 (Tex. App. — Houston [14th Dist.] 2012, pet. granted)
Doe v. Episcopal School of Dallas, — F. Supp.3d —, 2011 WL 2601506 (N.D. Tex. 2011)
Baker v. Energy Transfer Co., — S.W.3d —, 2011 WL 4978287 (Tex. App.—Waco 2011, pet. denied)
Pulmosan Safety Equipment Corp. v. Terry, — S.W.3d —, 2010 WL 2025781 (Tex. App. — Houston [1st Dist.] 2010, no pet.)
Ferguson v. John Hancock Life Ins. Co., — F. Supp.2d —, 2008 WL 8084951 (S.D. Tex. 2008)
Moore v. Pulmosan Safety Equipment Corp., 278 S.W.3d 27 (Tex. App. — Houston [14th Dist.] 2008, no pet.)
Pulmosan Safety Equipment Corp v. Lamb, 273 S.W.3d 829 (Tex. App. — Houston [14th] 2008, no pet.)
ConocoPhillips Co. v. Ramirez, — S.W.3d —, 2006 WL 1748584 (Tex. App. — San Antonio, no pet.)
Needleman v. John Hancock Life Ins. Co., — F. Supp.2d —, 2006 WL 842370 (N.D. Tex. 2006)
Dallas County v. Gonzales, 183 S.W.3d 94 (Tex. App. — Dallas 2006, pet. denied)
County of Dallas v. Sempe, 151 S.W.3d 291 (Tex. App. — Dallas 2004, pet. dism'd)
McManus v. Fleetwood Enterprises, Inc., 320 F.3d 545 (5th Cir. 2003) (trial counsel for General Motors)
Money Masters, Inc. v. TRW, Inc., — S.W.3d — , 2003 WL 152770 (Tex. App. — Dallas 2003, no pet.) (trial counsel)
In re Harman Intern. Industries, Inc., —S.W.3d—, 2000 WL 1060516 (Tex. App. — San Antonio 2000, orig. proceeding)
In re Air Bag Products Liability Litigation, 7 F.Supp.2d 792 (E.D. La. 1998)
Aviall, Inc. v. Ryder System Inc., 110 F.3d 892 (2d Cir. 1997)
Kalodner v. Michaels Stores, Inc., 172 F.R.D. 200 (N.D. Tex. 1997)
Richie v. Am. Council on Gift Annuities, Inc., 943 F.Supp. 685 (N.D. Tex. 1996), appeal dismissed sub nom. Ozee v. Am. Council on Gift Annuities, Inc., 110 F.3d 1082 (5th Cir.), reh'g denied, 116 F.3d 1479 (5th Cir. 1997), cert. granted, judgment vacated sub nom Am. Bible Soc. v. Richie, 522 U.S. 1011 (1997); on remand sub nom. Ozee v. Am. Council on Gift Annuities, Inc.143 F.3d 937 (5th Cir. 1998), cert. denied, 526 U.S. 1064