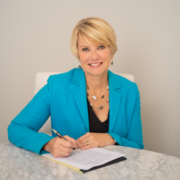 In recognition of her achievements in both commercial litigation and oil and gas law, Chrysta Castañeda has been named to the 2024 edition of The Best Lawyers in America. This is her fourth consecutive year to be included in the compilation of the nation's top attorneys.
"I like to think that the work I do has a positive impact on Texas, so it's an honor to be recognized for the effort," said Castañeda.
A longtime trial attorney, Castañeda prevailed at the intersection of litigation and energy when, as lead counsel on T. Boone Pickens' trial team, she represented Pickens in Mesa Petroleum Partners LP v. Baytech LLP, et al., a "small contract matter" that transformed into one of the biggest verdicts of 2016.
Her book that recounts her experience as counsel, The Last Trial of T. Boone Pickens, was named a finalist for the Independent Book Publishers Association's 2021 Benjamin Franklin Award. The case was selected for the National Law Journal's Verdicts Hall of Fame that same year.
More recently, The Castañeda Firm won an $8.4 million verdict for the family of Ricardo "Rick" Garza, who died after sustaining injuries from a malfunctioning tree mulcher. This matter was personal for Castañeda; Garza was a longtime friend and supporter of the firm, and he served as the expert witness for the Mesa Petroleum Partners case, among other matters.
Outside of her work in the law, Castañeda, the 2020 Democratic nominee for Texas Railroad Commissioner, is an advocate for responsible energy use and offers commentary on the intersection of politics and the energy industry.