The Castañeda Firm welcomes Britta Stanton as a partner.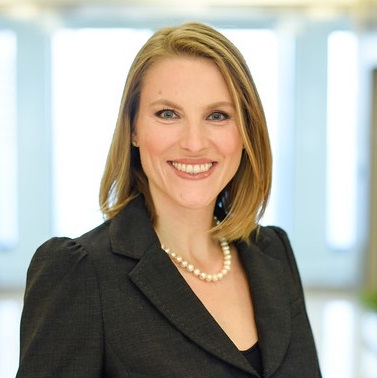 "Britta has the winning combination of experience and skills, both as a trial lawyer and a trial strategy advisor, to serve our growing base of complex commercial litigation clients," said Chrysta Castaneda, the firm's founding partner. "She's an exceptional addition to our team."
Ms. Stanton has almost two decades of legal experience, first as a trial lawyer at Houston's Beck Redden and then at Dallas' Lynn Pinker Cox & Hurst, where she was a partner. For two years, starting in 2019, she honed her skills as a trial strategy advisor, assisting trial teams in selecting juries, crafting winning narratives, and courtroom techniques.
"I've had a lifelong fascination with the art of persuasion," said Ms. Stanton, who earned her undergraduate degree in advertising. "I've tried many cases myself over the past 15 years, but my consulting experience has allowed me to view the courtroom from all angles, not just the counsel table. My time as a consultant allowed me to specialize in jury persuasion, a critically important skill for a trial lawyer.
"When I decided to return to the practice of law, I immediately thought of Chrysta," she said. "I also considered a return to a big firm, but found that they could not match the opportunities that we have at The Castañeda Firm — incredible clients, high-stakes cases, and a compensation system that directly rewards my efforts. Plus, I've always been one of the few, if not the only, women at my prior firms. Working with Chrysta, a legendary trial lawyer, is an incalculable benefit."
"I am thrilled to welcome Britta to The Castañeda Firm," said Ms. Castañeda. "We've been able to accomplish some incredible things in the past seven years, such as our award-winning plaintiff's verdict for T. Boone Pickens in a bet-the-oil-company case. With Britta on board, our capacity and talents just keep growing. I'm excited for what the future holds."
****
About Britta Stanton:
Ms. Stanton graduated magna cum laude from Baylor Law School in 2002. While at Baylor, she served on the Baylor Law Review and represented Baylor at trial and appellate advocacy competitions. Prior to law school, while obtaining her undergraduate degree in advertising from The University of Texas at Austin, she spent a year studying language and economics at Sweden's Uppsala Universitet. She is an active member of First United Methodist Church in downtown Dallas and the Patrick E. Higginbotham American Inn of Court. She currently serves as chair of the Court Advisory Committee for the Northern District of Texas. She has four children: Alexandra, Luke, Eric, and Caroline. She can be reached at britta@castaneda-firm.com.
About The Castañeda Firm:
The Castañeda Firm represents litigation clients in the energy industry and beyond. From offices in Dallas, the firm provides extensive experience in a variety of complex litigation, including oil and gas disputes, complex commercial cases, products liability suits, and other high-stakes matters. For more information, visit www.highenergylitigation.com or contact info@castaneda-firm.com.