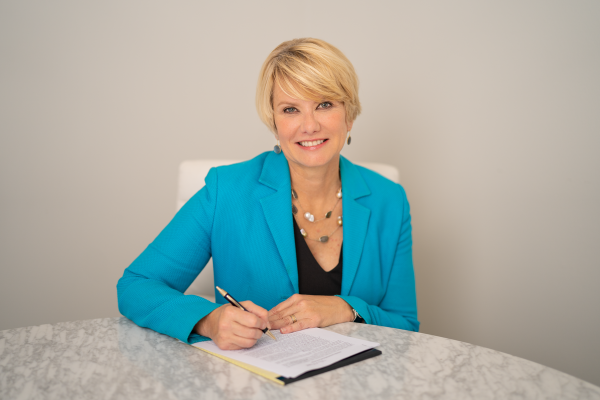 After a successful mandamus petition to Texas' Eighth Court of Appeals, lawyers for Mesa Petroleum Partners and legendary oilman T. Boone Pickens are celebrating the entry of a final judgment of approximately $135 million against Baytech LLP and Delaware Basin Resources LLC, both of Midland, Texas.
Chrysta Castañeda, of Dallas' The Castañeda Firm, served as lead trial counsel to Mesa and Pickens in the 2016 trial that resulted in the jury verdict against Baytech and DBR. Final judgment was issued on December 8, just before the deadline set by the El Paso-based Court of Appeals, which ordered the trial judge to enter judgment by December 9.
In its November 23, 2016, verdict, the jury unanimously found that Baytech and DBR had breached their agreement to give Mesa rights to 15 percent of certain properties and wells in the "Red Bull" area of West Texas' Reeves and Pecos counties.
"Mesa is very pleased that the court entered final judgment affirming the unanimous jury verdict and awarding Mesa approximately $135 million," Castañeda told The Texas Lawbook. "Mesa feels that the judgment vindicates important legal rights in the oil and gas industry."
She added that Mesa plans to appeal elements of the judgment, which excised the damages awarded against J. Cleo Thompson, one of the partners in the deal.
Castañeda told Lawbook that Mesa is "disappointed" that the judgment "rejected the jury's unanimous findings that J. Cleo was grossly negligent and that it willfully disregarded Mesa's rights."
The Mesa verdict was recognized by both The National Law Journal and Texas Lawyer as one of 2016's largest verdicts.
Appeals Court Orders Entry of Judgment
The jury's year-old verdict had never been entered as a judgment, despite multiple requests by Mesa's legal team to do so. Castañeda and her team ultimately filed a petition for writ of mandamus with the appeals court, seeking an order from that court compelling the trial court to enter judgment.
"By the time this opinion issues, it will have been almost one year since the jury rendered its verdict, more than eight months since the trial court conducted the hearing on Mesa's motion and the other post-verdict motions, and more than seven months since the parties submitted the post-verdict briefs," the judges wrote in their opinion requiring judgment to be entered. "Mesa has also shown that it has repeatedly requested the trial court to enter judgment without further delay. The trial court's failure to rule under these circumstances constitutes a refusal to rule."
Such orders are rare, because what constitutes a "reasonable" amount of time to enter a judgment can vary on a case-by-case basis, appellate expert Kirsten Castañeda (no relation) told Lawbook.
"It is definitely difficult to get a mandamus opinion granted," said Castañeda, a partner at Alexander Dubose Jefferson & Townsend. "It's even more difficult to get a mandamus petition granted based on a standard that is measured by a reasonable time. It's difficult to prove a 'clear abuse of discretion' when you don't have a bright line test.
"This is another good example of a mandamus situation where the clear abuse of discretion itself establishes the lack of an adequate remedy by appeal," she said. "It [the court's ruling] doesn't give us a bright line rule, but to have a case that goes through a step-by-step process of analyzing what is a reasonable time I think is a great help to practitioners in Texas."
Still Pending: Mesa v. Oxy
The litigation over Mesa's interest in the Red Bull isn't over, with another case yet to be heard against Oxy USA, the subsequent purchaser of Mesa's interests. Mesa Petroleum Partners, LP v. Oxy USA WTP L P, cause number P-11989-112-CV, is pending in the 112th District Court of Pecos County, Texas
"We very much look forward to having our day in court, and we feel confident that Mesa and Mr. Pickens will prevail," Chrysta Castañeda said.
The Castañeda Firm represents litigation clients in the energy industry and beyond. From offices in Dallas, the firm provides extensive experience in a variety of complex litigation, including oil and gas disputes, complex commercial cases, products liability suits, and toxic torts and other environmental matters. For more information: www.castaneda-firm.com