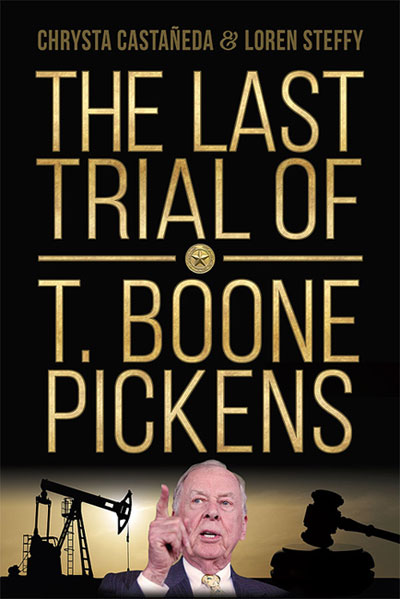 Join Chrysta Castañeda and the Dallas Bar Association's Trial Skills Section on June 8 at noon for a discussion of her book, "The Last Trial of T. Boone Pickens."
Chrysta and her co-author Loren Steffy will share highlights from their book and the five-week, high-stakes courtroom drama that was final trial for the late and notable T. Boone Pickens.
The lunchtime discussion, which will be held over Zoom, includes 1 hour of CLE credit (CLE credit is complimentary for DBA members, $45 for non-members). To register for the session, which requires a Zoom account, click here.
Chrysta has more than two decades of experience litigating energy and oil and gas matters. She has built a strong reputation for serving as lead trial counsel in high-profile disputes and was recently named a "Trailblazer" by The National Law Journal.
About The Castañeda Firm
The Castañeda Firm represents litigation clients in the energy industry and beyond. From offices in Dallas, the firm provides extensive experience in a variety of complex litigation, including oil and gas disputes, complex commercial cases, products liability suits, and toxic torts and other environmental matters. For more information, visit www.castaneda-firm.com or contact info@castaneda-firm.com.