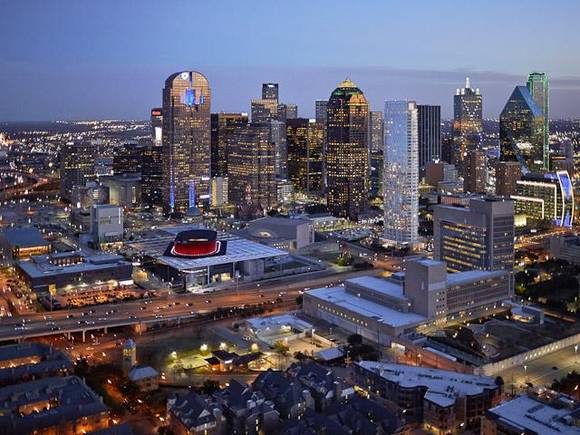 I recently observed the John Wiley Price public corruption trial as a commentator for Fox 4 News. Price, a longtime Dallas County Commissioner, was charged with public corruption, mail fraud and tax fraud. After an eight-week trial and eight days of deliberation, he was acquitted on the public corruption and mail fraud charges and the jury deadlocked on the tax fraud charges.
The government had a lot riding on this case. The FBI had been investigating Price and some of his business associates since the early 2000s. So, it was educational, as a litigator, to watch such a high-stakes case play out and ultimately unravel under the glare of the public spotlight.
The government's failure to win a conviction offers a few valuable lessons to trial lawyers. (Update: Texas Lawbook recently ran a story, in which I'm quoted, on this same issue.) Here are some thoughts on where the prosecution missed the mark:
Aim big, miss big
In office for 30 years, John Wiley Price rose to notoriety in the late 1980s when he challenged the so-called white establishment with traffic obstructions, marches and other attention-getting tactics to bring attention to his ambition to create a more equal Dallas. More recently, his flashy cars and clothes have driven a long-running suspicion that he has engaged in underhanded financial dealings. The question frequently asked: how could he support such a lifestyle on the salary of a public servant?
When it finally filed the case, the U.S. government indicted Price on allegations spanning nearly a decade. Moreover, the indictment covered different time periods for the different counts, and the jury charge matched those allegations exactly. The problem came when the jurors were asked to sift through eight weeks of testimony to look for activities on or around those very specific dates. And there was a ton of date-specific evidence for each of the counts – akin to looking back through your check register and discussing hundreds of transactions over the past ten years to decide whether you spent too much on discretionary items. In the end, it was too much for the jury.
Lesson: To maximize the chances of victory, sometimes it is better to focus your case on more narrow factual allegations and fewer causes of action. The more you challenge the jury with disparate evidence, the harder you make your task in persuading them to find you have met your burden of proof.
Know your evidence inside and out

Tie the evidence together with a compelling and tight narrative
Don't lose jury credibility on side issues
The prosecutors discovered evidence that they had not turned over to the defense on four different occasions after many weeks of trial. These breaches of their disclosure obligations resulted in U.S. District Judge Barbara Lynn instructing the jury about the prosecution's failures on more than one occasion. So, if the jury was on the edge in determining whether the government proved its case beyond a reasonable doubt, the judge's instructions explaining that they had withheld evidence surely did not help.
Lesson: When it comes to discovery issues, make sure you have diligently abided by all pre-trial disclosure rules. Get someone else to check your decision-making and to think back on all of the potential document sources that might have turned up over the course of the case.
Make sure you don't trip over minor obstacles, such as discovery duties

Triple-check your work on pretrial disclosures
Experts must do their work
The prosecution didn't have a wiretap confession or even a strong eyewitness. For the corruption charge, the jury was asked to correlate payments back and forth between Price and his associates with Price's actions and inactions on matters that came before the county. Problem was, the commissioners often voted unanimously. Where Price was alleged to have given out confidential county information, a county administrator testified that it wasn't all that confidential.
The tax fraud case was even more problematic. The IRS and FBI agents wore the hats of experts, but they did not evaluate all the information that people in their roles typically would. And, they did not have good reasons why they failed to look at that information or to give it credit. They also didn't seem to know all the applicable IRS regulations that impacted their work.
Lesson: If you're using an expert to present your case:
There is no "going cheap." The expert must thoroughly investigate all the case materials, be prepared on all probative regulations and standards, and be prepared for cross examination.

Your expert must be calm, rather than condescending and defensive, on cross-examination. The IRS agent was frequently asked about things that were intimated to be standard practice in South Dallas, which she dismissed as illogical, frequently adding the statement that "no one would do that." She came across as both uninformed and callous.
Have both passion and a mastery of the facts
Finally, if you're trying to decide whether to try the case or settle it before you get to trial, make sure you feel passionate about your client's position and that the facts (and the law) are with you.
Of course, we are all sometimes faced with cases that simply must be tried because settlement is not a realistic possibility. But when asked about your recommendation, opt out of trials that do not inspire you. If you can't convey enough passion and mastery of the facts to win, the case will not inspire your jury, either.
The Castañeda Firm represents litigation clients in the energy industry and beyond. From offices in Dallas, the firm provides extensive experience in a variety of complex litigation, including oil and gas disputes, complex commercial cases, products liability suits, and toxic torts and other environmental matters. For more information, visit www.castaneda-firm.com or contact info@castaneda-firm.com.
Click here to subscribe to our firm newsletter.